14,000.00 AED
The SDC 2300 is a compact high performance mid-range gold detector perfect for chasing down elusive sub-gram nuggets on land & underwater. Enhanced with MPF (Multi Period Fast) technology incorporates extremely fast Pulse Induction switching between Transmit (Tx) and Receive (Rx) detector signals. Therefore minimal residual transmit signal is present during the receive cycle, enabling clear sharp detection of very small gold.
Availability: In stock
Brand
Minelab
Encore is an authorized distributor for Minelab metal detectors based in Dubai - United Arab Emirates. With a Minelab certified service center, Encore ensure that your Minelab metal detector is well supported and served throughout 3 years of limited warranty. Minelab widely known for its field proven metal detectors. Starting with a metal detector for kids and family fun moving up to experienced professional specialized in gold hunting, Minelab has designed the right metal detector for you. Minelab provide and develop world's best metal detecting technologies best known for gold detection, treasure hunting, and countermine operations. Minelab Features top selling market level metal detectors including
Go-Find Series
,
Equinox 800
,
Vanquish series
,
Goldmonster
,
GPX series
,
SDC2300
, and the ZVT powered
GPZ7000
. On top of that, Minelab uses only finest high-quality grade material in manufacturing their products. Every item that has Minelab logo is roughly designed and built rugged with precise engineering. Since 1985, Minelab has always been the first in the market to patent world's leading metal detecting technologies such as ZVT, VLF, SETA, DVT, and MPF, etc. Encore has been Minelab Authorized agency for more than 12 years. Over this period, Encore has trained and supported thousands of gold prospectors over multiple regions of Africa and Middle east. With Encore, buying your Minelab metal detector online has never been easier and with our 24/7 support you are always welcomed to ask our support team for any technical advice so you never lose your track when assembling or operating you metal detector.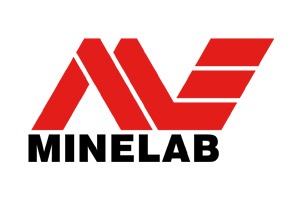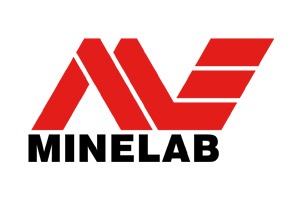 Product Description
COMPACT
Folds to small portable size, 8.5" (216mm) by 15.7" (400mm). Fits into carry-on luggage and most backpacks.
WATERPROOF CAPABILITY
Fully submersible to 10' (3m) for detecting riverbeds and shorelines, allowing you to transition with ease from land to water. to find gold!
RUGGED & ASSEMBLY FREE
Military grade construction, one piece detector designed to perform in the toughest conditions. No assembly required.
EASY PATCH HUNTING
Search quickly and efficiently in hard to reach and remote places to find those elusive gold bearing clustered deposits.
MORE SENSITIVE
The SDC 2300 is very sensitive to small gold scattered in heavily mineralised ground. This gold is often missed by prospectors with both VLF and PI detectors because of the difficult ground conditions and fine gold size. You can now detect the small gold missed in previously searched areas. These small gold finds can lead the way to new patches and bigger gold deposits.
VISUAL & AUDIO TARGET RESPONSE
The SDC 2300 gold detector includes LED visual indicators and audio tones to identify target size and proximity. The detector will produce a quiet/low tone to indicate a small or deep target, or will produce a loud/high tone to indicate large or shallow target.
| | |
| --- | --- |
| Weight | 4.25 kg |
| Dimensions | 25 × 12 × 56 cm |