$956.00
The Equinox 800 comprises true intelligent Simultaneous Multi-Frequency for maximum performance, plus a wide range of single frequencies which allows it to Equally adaptable for all target types and ground conditions anywhere in Park, Field, Beach, or even Gold. Not to mention the fast recovery speed with accurate Target ID.
Availability: In stock
Brand
Minelab
Minelab Metal Detectors delivers the world's best metal detecting technologies for treasure hunting, gold prospecting, and countermine operations. From entry level kids looking for fun detectors to experienced professionals specialized in gold hunting, Minelab has the best detectors for you. Minelab is mostly known for its field proven detectors at the top selling level in the market such as Equinox series, Goldmonster, and Vanquish series. Encore International is proud to be a part of Minelab dealers network for Middle east and Africa.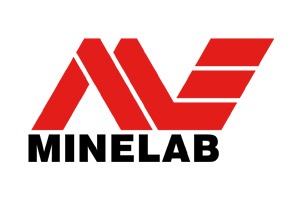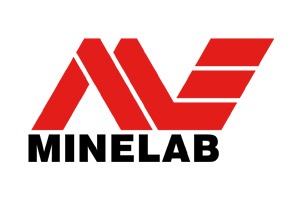 Product Description
Minelab Equinox 800 Metal Detector. The King of Treasure Hunting.
The intelligent Multi-IQ technology truly surpass all VLF detectors in the market with maximum performance and the ability to deliver wide variety of single frequencies. The Minelab Equinox 800 Metal detector gives you superior depth while improving recovery speed with accurate target ID to ensure that you don't miss any treasure among the trash. Minelab has powered The Equinox 800 Metal Detector  with 11″ Search coil and real time audio transmission wireless headphones plus a sleek and light weight design to help you hunt longer all day and everyday.
Key Features
From Wireless audio to waterproof ability; The Minelab Equinox 800 is the head of top competitive metal detectors in the market.
SLEEK & LIGHTWEIGHT
Rugged and lightweight construction allows you to enjoy long detecting sessions in any environment.
WIRELESS AUDIO
Experience ultra-fast wireless audio with the WM 08, or use fast aptX™ Low Latency / Bluetooth headphones.
8 CUSTOM SEARCH PROFILES
Each Detect Mode features 2 custom Search Profiles so you can save your favourite settings in each mode.
WATERPROOF
Minelab EQUINOX 800 is fully submersible, ideal for detecting at the beach and in rivers, streams and lakes. (3m / 10-feet).
USER INTERFACE
The clear LCD features large Target ID numbers so you can see your target ID at a glance. All of the information you need when detecting is right there in front of you. Detect Modes and operating frequency can be instantly changed at the push of a button for a dynamic and uninterrupted detecting experience.
ADVANCED SETTINGS
Gain even more control of your detector audio with Advanced Settings; you decide how much target information you hear.
ACCESSORY COILS
The Minelab EQUINOX 800 offers a variety of coils for specialized detecting. The EQX 06 Smart Coil, EQX 11 Smart Coil, and EQX 15 Smart Coil by Minelab are available from Minelab Dealers worldwide. Third party accessory coils for the EQUINOX Series are available from Coiltek.
| | |
| --- | --- |
| Weight | 3.43 kg |
| Dimensions | 32 × 14 × 67 cm |