Garrett Ace Apex Metal Detector
Featured
2,150.00 AED
(Includes MS-3 Z-Lynk wireless headphones, and Viper coil cover.)
Garrett's Multi-Flex technology operates multi-frequencies simultaneously which gives you more versatility with the Apex than can be found on any detector in its price range!
Availability: In stock
Brand
Garrett
Garrett is a well-established and highly reliable brand. Founded in 1964, Garrett Metal Detectors has become a great source for treasure hunting and security purposes. Manufactured in USA and among the finest metal detector producers in the world, Garrett is really taking this industry to the next level. Garrett is wide known for suppling relic and treasure metal detectors as well as security metal detectors. Garrett succeeded to be world's trusted security metal detectors used commonly in airports, hotels, military, and etc. of security check points. So next time you run into a check point try to see the great
PD-6500i
walkthrough security metal detector. On top of that, Garrett has seriously embraced the sport of metal detecting world wide through its great value products. Starting with the Garrett Ace
250
,
300i
,
400i
series and moving up to the multi-Flex powered
Garrett Ace Apex
. Spot lighting the 3-Meter-deep waterproof
Garrett
AT
Gold
for hunting gold nuggets whether you were on land or in water. Each product that comes out from Garrett is roughly tested to the limits and manufactured with Garrett's best in market design features. Proudly made in USA with up to 3 years warranty. Shop online and get your Garrett metal detector today from Encore.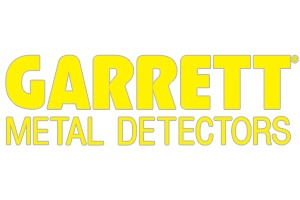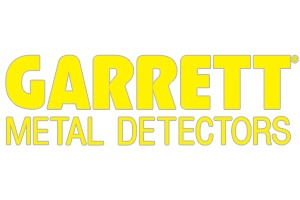 Product Description
All New Garrett Ace Apex with 11″x8.5″ Coil
The new Garrett Ace Apex Metal Detector allows user to decrease the volume of iron targets, while the volume of non-ferrous targets remains at normal level. Experienced treasure hunters often like hearing all targets, but will appreciate the option to decrease volume of undesired items. With eight Iron Volume adjustments. Therefore, Garrett Ace Apex Metal Detector offers more flexibility than any other detectors in its price range.
Key Features
The Garrett Ace Apex comprises all powerful Specs for a PRO detectorist.
INTUITIVE AND EFFICIENT CONTROLS
Direct drive buttons for most frequently used controls. Easy-access menu adjustments for other controls.
SIX DETECTION MODES + PINPOINT
Zero, Coins, US Coins (with coin icons), Jewelry, Relics, and Custom
RECHARGEABLE BATTERY
Built-in rechargeable lithium ion battery provides up to approximately 15 hours of use, depending on setting. Micro-USB charging cable included.
LARGE TARGET ID NUMBERS
IRON AUDIO
Garrett Ace Apex unique feature helps to correctly identify complex iron objects, such as bottle caps.
5-TONE AUDIBLE TARGET ID
Five distinct tones provide greater audible target identification than on Garrett detectors.
HYBRID AUDIO SYSTEM
The Apex target audio provides the simplicity of binary audio (found on existing ACE detectors) with the additional benefits of subtle proportional audio for faint targets.
HI-RESOLUTION DISCRIMINATION
Twenty pixels of Notch Discrimination, including 8 pixels of Iron.
EIGHT SENSITIVITY/DEPTH ADJUSTMENTS
1/8" JACK for optional wired headphones
BUILT-IN Z-LYNK WIRELESS TECHNOLOGY
Up to 6 times faster than Bluetooth. Hunt without the cords!
| | |
| --- | --- |
| Weight | 2.29 kg |
| Dimensions | 28 × 14 × 56 cm |