25,000.00 AED
Powered by GeoSense-PI™ technology, the GPX 6000 is the fastest, lightest and simplest way to find all types of gold in one machine. GeoSense-PI™ technology quickly and precisely analyses gold signals buried in the ground, so you'll be able to hear all gold pieces clearly. With the GPX 6000 Small fragments to large nuggets and everything in between can be accurately located with this one detector. Automatic features and an easy-to-use interface, you'll be an expert at finding gold from the moment you turn on your GPX 6000. Because Automatic Ground Balance continously adapts to changing soil conditions as you swing your detector over the ground, there's no need to adjust any settings. Finding gold has never been easier.
Availability: In stock
Brand
Minelab
Encore is an authorized distributor for Minelab metal detectors based in Dubai - United Arab Emirates. With a Minelab certified service center, Encore ensure that your Minelab metal detector is well supported and served throughout 3 years of limited warranty. Minelab widely known for its field proven metal detectors. Starting with a metal detector for kids and family fun moving up to experienced professional specialized in gold hunting, Minelab has designed the right metal detector for you. Minelab provide and develop world's best metal detecting technologies best known for gold detection, treasure hunting, and countermine operations. Minelab Features top selling market level metal detectors including
Go-Find Series
,
Equinox 800
,
Vanquish series
,
Goldmonster
,
GPX series
,
SDC2300
, and the ZVT powered
GPZ7000
. On top of that, Minelab uses only finest high-quality grade material in manufacturing their products. Every item that has Minelab logo is roughly designed and built rugged with precise engineering. Since 1985, Minelab has always been the first in the market to patent world's leading metal detecting technologies such as ZVT, VLF, SETA, DVT, and MPF, etc. Encore has been Minelab Authorized agency for more than 12 years. Over this period, Encore has trained and supported thousands of gold prospectors over multiple regions of Africa and Middle east. With Encore, buying your Minelab metal detector online has never been easier and with our 24/7 support you are always welcomed to ask our support team for any technical advice so you never lose your track when assembling or operating you metal detector.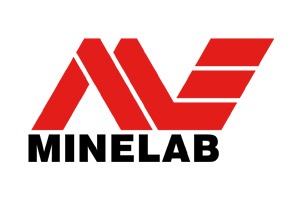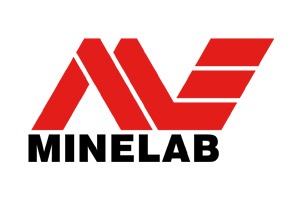 Product Description
BUILT TO LAST
Tested in the harsh environments of the Australian outback, Africa and the Middle East, the GPX 6000 can withstand extreme heat and heavy rains. A 3-year warranty is included, backed by Minelab's global support.
LIGHTER SWING, LONGER DETECTING
Weighs only 2.1 kg (4.6 lb), featuring light carbon fibre shafts, streamlined control box, and signature U-Flex™ armrest so you can detect for longer and feel comfortable doing it.
CHOICE OF COILS
Coil options include a versatile 11″ Monoloop coil for tight spaces and pinpointing tiny gold pieces, a 14″ Double-D coil to detect gold accurately even in salty environments, and a 17″ Monoloop coil to search areas faster and find big nuggets. All coils are waterproof to 1 m (3.3′).
LOUD AND CLEAR AUDIO
Whether listening with the loud and clear external speaker or the supplied wireless Bluetooth® headphones, you'll never miss out on the sound of gold.
| | |
| --- | --- |
| Weight | 5.95 kg |
| Dimensions | 39 × 14 × 77 cm |