Minelab GPZ 7000 Metal Detector
Featured
35,000.00 AED
With extreme depth and maximum sensitivity on all gold, the innovative GPZ 7000 gold detector takes you to the next level of gold detection. The incredible sensitivity of the GPZ 7000 with the Super‑D coil gives you the ultimate advantage in the field. Find gold others have missed, from sub-gram gold through to those elusive 'retirement nuggets' still out there. The GPZ 7000 takes you to next level of precision ground balance. The GPZ 7000 accurately 'balances' and automatically 'tracks' to even the most severe ground conditions, with ease. 256 Noise Cancel channels, the GPZ 7000 picks up less atmospheric noise. Listen to the gold, not the noise interference!
Availability: In stock
Brand
Minelab
Encore is an authorized distributor for Minelab metal detectors based in Dubai - United Arab Emirates. With a Minelab certified service center, Encore ensure that your Minelab metal detector is well supported and served throughout 3 years of limited warranty. Minelab widely known for its field proven metal detectors. Starting with a metal detector for kids and family fun moving up to experienced professional specialized in gold hunting, Minelab has designed the right metal detector for you. Minelab provide and develop world's best metal detecting technologies best known for gold detection, treasure hunting, and countermine operations. Minelab Features top selling market level metal detectors including
Go-Find Series
,
Equinox 800
,
Vanquish series
,
Goldmonster
,
GPX series
,
SDC2300
, and the ZVT powered
GPZ7000
. On top of that, Minelab uses only finest high-quality grade material in manufacturing their products. Every item that has Minelab logo is roughly designed and built rugged with precise engineering. Since 1985, Minelab has always been the first in the market to patent world's leading metal detecting technologies such as ZVT, VLF, SETA, DVT, and MPF, etc. Encore has been Minelab Authorized agency for more than 12 years. Over this period, Encore has trained and supported thousands of gold prospectors over multiple regions of Africa and Middle east. With Encore, buying your Minelab metal detector online has never been easier and with our 24/7 support you are always welcomed to ask our support team for any technical advice so you never lose your track when assembling or operating you metal detector.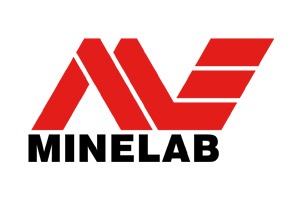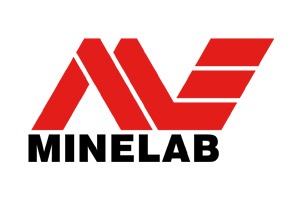 Product Description
ZVT TECHNOLOGY
So how deep can you go? Well, up to 40%* deeper than the GPX series. Old gold fields are new again, thanks to the revolutionary new ZVT technology. Minelab takes you much deeper than ever before!
SIMPLE MENU SYSTEM
The easy-to-use Menu Pages group similar functions together under Detect and Map sections, with all settings quickly accessible. Use the Guide Sequences to get started. You don't need to be an expert to find gold!
WIRELESS AUDIO FREEDOM
Detect without your headphones attached to the detector. With the WM 12 Wireless Module you have the choice of using the in-built speaker, the supplied headphones, or your favourite headphones.
GPS LOCATING & PC MAPPING
See your location and log gold finds as you detect. With the built-in GPS you'll efficiently cover more ground and won't miss a nugget! Record your favourite 'hot-spots' by saving data to XChange 2 with Google Maps.
WATERPROOF COIL
The GPZ 14 coil is waterproof and submersible to a depth of 1 m (3 ft). You can easily detect rivers and shorelines with no fuss! The weatherproof design of the GPZ 7000 allows you to go detecting in rainy or wet conditions.
| | |
| --- | --- |
| Weight | 8.27 kg |
| Dimensions | 37 × 16 × 83 cm |