Garrett Super Scanner V Hand Held Security Metal Detector
685.00 AED
With Ultimate sensitivity. Detects medium sized pistol from 9" distance; large knife from 6"; razor blades and box cutters from 3" distance; foil-wrapped drugs and tiny jewelry from 1". The super Scanner V is TRUSTED WORLDWIDE.
Availability: In stock
Brand
Garrett
Garrett is a well-established and highly reliable brand. Founded in 1964, Garrett Metal Detectors has become a great source for treasure hunting and security purposes. Manufactured in USA and among the finest metal detector producers in the world, Garrett is really taking this industry to the next level. Garrett is wide known for suppling relic and treasure metal detectors as well as security metal detectors. Garrett succeeded to be world's trusted security metal detectors used commonly in airports, hotels, military, and etc. of security check points. So next time you run into a check point try to see the great
PD-6500i
walkthrough security metal detector. On top of that, Garrett has seriously embraced the sport of metal detecting world wide through its great value products. Starting with the Garrett Ace
250
,
300i
,
400i
series and moving up to the multi-Flex powered
Garrett Ace Apex
. Spot lighting the 3-Meter-deep waterproof
Garrett
AT
Gold
for hunting gold nuggets whether you were on land or in water. Each product that comes out from Garrett is roughly tested to the limits and manufactured with Garrett's best in market design features. Proudly made in USA with up to 3 years warranty. Shop online and get your Garrett metal detector today from Encore.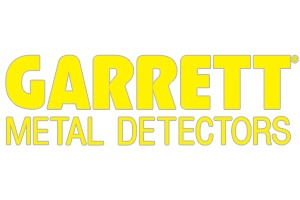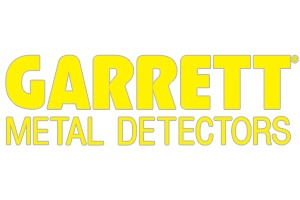 Product Description
Garrett Super Scanner V security metal detector
The world's most used and trusted security scanner. The Garrett Super Scanner V is widely used in airports, hotels, checkpoints, and for military purposes. Proudly made in USA. Garrett has become world's trusted source for security metal detectors.
Self-calibrating
Digital microprocessor technology eliminates the need for periodic sensitivity adjustments.
Improved Features
Super Scanner V includes choice of clear audible or silent search/vibrate alarm options, plus extended battery life.
Momentary push button helps temporarily eliminate detection of nearby ambient metal such as rebar and metal walls.
Weatherproof rubber handle
Rugged, high-impact ABS case with reinforced coil compartment. Exceeds Mil-Std-810F (drop test) Method 516.5, procedures II and IV.
Sharp audible alarm and bright red LED indicates the detection of metal.
Large 8″ (20.3 cm) scan surface for quick, thorough scanning.
---
Specifications
Three-color LED indication
Green LED = ON

Amber LED = LOW BATTERY

Red LED = ALARM

Controls
Power switch (Audible / Off / Silent)

Interference Elimination Switch

Tuning
Automatic
Audio Frequency
2 kHz Warble
Operating Temperatures
-35º F (-37º C) to 158º F (70º C)
Width
3.25″ (8.3 cm)
Thickness
1.625″ (4.1 cm)
Length
16.5″ (42 cm)
Total Weight
17.6 oz (500 g)
Shipping Size
21" x 11" x 5" (53.3cm x 28cmm x 12.7cm)
Shipping Weight
3 lbs (1.4 kg)
U.S. Trademarks
1,754,933 and 3,236,345
Battery Requirements
one 9V (included). Provides up to 100 hours of normal operation.
Warranty
2 Year, Limited Parts/Labor
| | |
| --- | --- |
| Weight | 0.69 kg |
| Dimensions | 11 × 6 × 52 cm |