1,800.00 AED
HOT ON GOLD NUGGETS, RELICS, COINS, AND MUCH MORE!
The AT Gold is built withstand dust, dirt, and being submerged to 10 feet. Let nothing stand in the way of your golden pursuit!. The AT Gold features advanced, proportional (Pro) audio modes. This allows the user to hear subtle changes in a target's response. An outstanding Manual and Automatic ground balance features, plus exclusive Garrett Ground Balance Window — which allows the user to "spread" the ground balance setting to reduce response to subtle ground variations. Proportional audio also helps the user to better judge a target's size, shape and depth and has the additional benefit of a much faster recovery time when detecting adjacent targets. Tired of Iron iron trash, HEAR THE IRON TRASH BEFORE YOU DIG IT! Iron Audio allows you to hear discriminated iron (normally silenced) to avoid digging undesired flat iron targets such as bottle caps or washers.
Availability: In stock
Brand
Garrett
Garrett is a well-established and highly reliable brand. Founded in 1964, Garrett Metal Detectors has become a great source for treasure hunting and security purposes. Manufactured in USA and among the finest metal detector producers in the world, Garrett is really taking this industry to the next level. Garrett is wide known for suppling relic and treasure metal detectors as well as security metal detectors. Garrett succeeded to be world's trusted security metal detectors used commonly in airports, hotels, military, and etc. of security check points. So next time you run into a check point try to see the great
PD-6500i
walkthrough security metal detector. On top of that, Garrett has seriously embraced the sport of metal detecting world wide through its great value products. Starting with the Garrett Ace
250
,
300i
,
400i
series and moving up to the multi-Flex powered
Garrett Ace Apex
. Spot lighting the 3-Meter-deep waterproof
Garrett
AT
Gold
for hunting gold nuggets whether you were on land or in water. Each product that comes out from Garrett is roughly tested to the limits and manufactured with Garrett's best in market design features. Proudly made in USA with up to 3 years warranty. Shop online and get your Garrett metal detector today from Encore.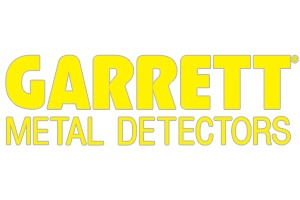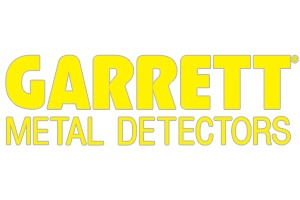 Product Description
TRUE ALL METAL MODE
Detects all types of metal and provides the greatest possible detection depth and sensitivity.
ALL METAL IRON AUDIO™
Garrett exclusive feature that audibly identifies discriminated iron while operating in a True All-Metal Mode (also available in the three Discrim Modes)
GRAPHIC TARGET ANALYZING™
Simultaneously shows a treasure target's conductivity and the detector's discrimination pattern.
GROUND BALANCE WINDOW
Garrett exclusive feature that allows user to "spread" the ground balance setting to reduce the response to subtle ground variations.
FAST TRACK GROUND BALANCE
Automatic feature that allows the user to quickly ground balance the detector in mineralized soil conditions.
HIGH-RES IRON DISCRIM
44 levels of iron discrimination provide the fine resolution needed to separate a good target from iron trash.
ADJUSTABLE THRESHOLD
Allows user to manually adjust the audio threshold (constant background sound or "hum") to better hear targets.
DIGITAL TARGET ID
Numeric identification scale from 0 to 99. Identifies a target metal's conductivity.
ELECTRONIC PINPOINTING
This non-motion All-Metal Mode function is used to precisely locate a detected target's position.
| | |
| --- | --- |
| Weight | 2.7 kg |
| Dimensions | 37 × 15 × 55 cm |