Minelab Manticore Metal Detector
Featured
6,800.00 AED
MORE POWER. MORE DEPTH. MORE FINDS. Minelab Manticore is the All New metal detector for treasure and gold with Enhanced discrimination 2D ID Map and 11″ coil powered by Multi-IQ+ the newest generation Simultaneous Multi-Frequency engine from Minelab, building on the success of the original Multi-IQ. 
Availability: In stock
Brand
Minelab
Encore is an authorized distributor for Minelab metal detectors based in Dubai - United Arab Emirates. With a Minelab certified service center, Encore ensure that your Minelab metal detector is well supported and served throughout 3 years of limited warranty. Minelab widely known for its field proven metal detectors. Starting with a metal detector for kids and family fun moving up to experienced professional specialized in gold hunting, Minelab has designed the right metal detector for you. Minelab provide and develop world's best metal detecting technologies best known for gold detection, treasure hunting, and countermine operations. Minelab Features top selling market level metal detectors including
Go-Find Series
,
Equinox 800
,
Vanquish series
,
Goldmonster
,
GPX series
,
SDC2300
, and the ZVT powered
GPZ7000
. On top of that, Minelab uses only finest high-quality grade material in manufacturing their products. Every item that has Minelab logo is roughly designed and built rugged with precise engineering. Since 1985, Minelab has always been the first in the market to patent world's leading metal detecting technologies such as ZVT, VLF, SETA, DVT, and MPF, etc. Encore has been Minelab Authorized agency for more than 12 years. Over this period, Encore has trained and supported thousands of gold prospectors over multiple regions of Africa and Middle east. With Encore, buying your Minelab metal detector online has never been easier and with our 24/7 support you are always welcomed to ask our support team for any technical advice so you never lose your track when assembling or operating you metal detector.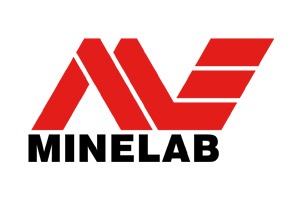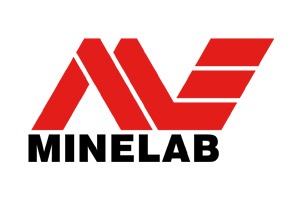 Product Description
Minelab MANTICORE with Multi-IQ+ is the most powerful metal detector in Minelab's history.
The heart of Minelab MANTICORE is its super-charged Simultaneous Multi-Frequency (MULTI-IQ+) engine. This feat of innovation generates an incredible 50% power increase over the best-selling detector series of all time: EQUINOX. When combined with advanced 2D Target Identification (ID) and rich audio options, the detectorist has every bit of vital information arriving at their eyes and ears. Minelab MANTICORE is an unrivalled detecting experience that pushes the boundaries of detecting to deliver more power, more depth, and more finds.
Minelab Manticore Multi-IQ+ is the newest generation Simultaneous Multi-Frequency engine from Minelab, building on the success of the original Multi-IQ. Multi-IQ+ transmits more power through the coil at a wider range of operating frequencies, to light up more targets in the ground. It has completely revamped signal processing providing enhanced discrimination, greater Target ID resolution, improved target separation, and gives you a greater ability to tune discrimination and audio to suit your detecting conditions.
ULTIMATE SEARCH MODES MANTICORE delivers 10 customisable Search Modes including All-Terrain optimised for inland detecting; Beach optimised for sand, surf and seawater zones; and Goldfield optimised for detecting gold nuggets.
AUDIO YOUR WAY Take control of audio with MANTICORE. Hear target information the way you like it via superior audio controls including customisable target tones, suppression of Electromagnetic Interference (EMI) chatter and Continuous Pitch (VCO) audio with ferrous tones and genuine threshold detection tone.
UNRIVALLED CONSTRUCTION & EXTREME WATERPROOFING  No terrain is off limits with MANTICORE — dive up to 5 m (16 ft) for underwater exploration (IP68 Rating) to find hidden targets others can't reach.
INTUITIVE CONTROL Having cutting-edge technology inside our Minelab machines is only half the story. Making MANTICORE's power easy to access is equally as important. That's why MANTICORE features a large colour screen and delivers the most intuitive user experience ever found on a detector.
BOOSTED EMI IMMUNITY There may be a storm raging outside but inside MANTICORE it's quiet and calm. Improved EMI rejection means it's possible to operate using higher sensitivity whilst isolating target information — even in the most challenging environmental conditions.
LIGHTING & VIBRATION The daylight may have ended, but that doesn't mean your hunt has to. With Control Pod Flashlight, Display Backlight with Auto Adjust, and Backlit Keypad, plus Handgrip Vibration, you can power on long after the sun has gone.
| | |
| --- | --- |
| Weight | 3.5 kg |
| Dimensions | 70 × 34 × 12 cm |