Garrett Multi Zone Walk Through Metal Detector
13,000.00 AED
20 ZONE PRECISION
DIRECTIONAL COUNTER
AUTO-SCAN FUNCTION
ENHANCED ACCESS CONTROL
BRIGHT LED INDICATORS
NETWORKING ABILITY
Availability: In stock
Brand
Garrett
Garrett is a well-established and highly reliable brand. Founded in 1964, Garrett Metal Detectors has become a great source for treasure hunting and security purposes. Manufactured in USA and among the finest metal detector producers in the world, Garrett is really taking this industry to the next level. Garrett is wide known for suppling relic and treasure metal detectors as well as security metal detectors. Garrett succeeded to be world's trusted security metal detectors used commonly in airports, hotels, military, and etc. of security check points. So next time you run into a check point try to see the great
PD-6500i
walkthrough security metal detector. On top of that, Garrett has seriously embraced the sport of metal detecting world wide through its great value products. Starting with the Garrett Ace
250
,
300i
,
400i
series and moving up to the multi-Flex powered
Garrett Ace Apex
. Spot lighting the 3-Meter-deep waterproof
Garrett
AT
Gold
for hunting gold nuggets whether you were on land or in water. Each product that comes out from Garrett is roughly tested to the limits and manufactured with Garrett's best in market design features. Proudly made in USA with up to 3 years warranty. Shop online and get your Garrett metal detector today from Encore.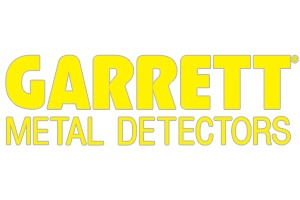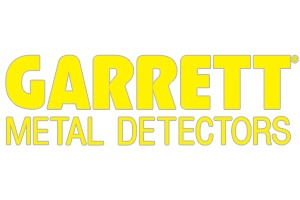 Product Description
Budget friendly walk-through security metal detector.
The Garrett Multi Zone twenty zones provide precise location of one or more objects simultaneously. Multiple targets are indicated on both walkthrough panels simultaneously via bright LED zone indicators. The Garrett multi zone support More than 15 application programs engineered to address the needs of schools, airports, prisons, courthouses, special events, and other applications.
Fast, easy, versatile security.
Equipped with optional casters and battery module, The Garrett Multi Zone. can be rapidly deployed at special events, schools, and other large venues
No wires to deal with. Easy to move to another location with a moment's notice
Part Number
---
| | | |
| --- | --- | --- |
| 1171010* | Multi Zone   30″   IP 55 | Gray |
Specs
---
Garrett Multi Zone Powerful and budget friendly
Detection Zones
20 independent zones; visual and audible alarms
Multi-Unit Synchronization
Synchronization with wired AC power lines or with manual frequency selection for wireless operation. Auto frequency scan for wireless operation
Visual Displays
LED zone indicator lights on both panels. Status lights are individually configurable as pace lights, ready/alarm lights or disabled.
Access Control
Ten-button operation with full alpha-numeric 5-digit access code. Enable and disable keypad function with a rocker switch locked inside the detector head.
Passageway Interior Size
Width 30″ (0.76 m)

Height 80″ (2.03 m)

Depth 23″ (0.58 m)

(32" versions are also available)

Overall Exterior Size
Width 35″ (0.90 m)

Height 87″ (2.21 m)

Depth 23″ (0.58 m)

Shipping Size
Width 35.5″ (.90 m)

Height 91.5″ (2.32 m)

Depth 6.25″ (.16 m)

Shipping Weight
151 lbs. (68.5 kg)
Operating Temperatures
-4º F (-20º C) to +140º F (60º C); Humidity to 95% non-condensing.
Power
Fully automatic 100 to 240 VAC, 50 or 60 Hertz, 40 watts; no rewiring, switching or adjustments needed. 1-hour backup battery included for the MultiZone.
Regulatory Information
Meets Electrical Safety and Compatibility Requirements for CE, FCC, CSA, IEC, ICNIRP and IEEE. Additional certifications pending.
Weatherproofing
Meets IP 55, IEC 529 Standard for moisture, foreign matter protection
Construction
Attractive scratch and mar-resistant laminate. Detection Heads and Support: heavy duty aluminum.
Control Outputs
Optional Relay module connected via RS 485 cable provides NO/NC relay contact
(optional) Remote Control
Desktop Remote Control with Zone Indication; personal computer with wired or wireless iC Module; or IR remote
(optional) Networking
Manage individual or groups of walkthroughs and perform statistical analysis of throughput with wired or wireless iC Module and client software.
Warranty
24 months, limited parts and labor
---
Garrett Walk-Through Detector Safety
Garrett walk-through metal detectors meet U.S. and international regulatory requirements for electromagnetic safety. Extensive research has found no information that would indicate Garrett products have adverse effects on pregnancy, medical devices (such as pacemakers) or magnetic recording media. However, directives by physicians and medical device manufacturers regarding metal detectors should be followed.
| | |
| --- | --- |
| Weight | 83 kg |
| Dimensions | 2.32 × 0.9 × 0.16 cm |