$408.00
Fisher F4 Visual & Audio Target-ID Metal Detector. Great All Purpose Detector.
High Deep Seeking Auto-Tune with Manual Ground Balance
Visual Target-ID by Category
Numeric 0-99 Readout
11 Segment Digital Target-ID
4 Tone Audio ID
One Touch Notch
One Touch Pinpoint with Numeric Depth Readout
11" Bi-Axial Search coil
Availability: In stock
Brand
Fisher
Since 1931, Fisher has been the most trusted name in metal detection. Whether you are locating buried utilities, in need of security walk through metal detectors or want to find long buried treasures, Fisher technology will find it fast. From analog to digital, in single or multiple frequencies, Fisher quality and innovation are your reliable source for underground locating equipment.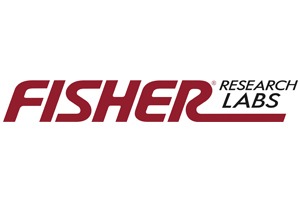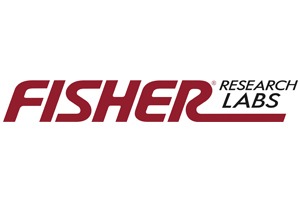 Product Description
Identify Your Target
The F4 offers several ways to identify your target. The detector's 11-segment visual target ID makes it easy to differentiate trash from treasure, so you won't go digging for coins only to end up with pop tops. The F4 also offers a four-tone audio ID that allows you to "hear" different target metals. And you won't have to guess the metal type thanks to the two-digit numeric target ID, which offers a 0 to 99 range that displays the most likely metal match. The identity features let you hunt even in high-trash areas like parks and ball fields.
Advanced Visual Display
Information is displayed on the F4's easy-to-read LCD screen, which includes a menu-driven user interface. Screen features include a two-digit display that shows the target ID number or depth, along with a target category readout on the top that distinguishes between iron, foil, nickel, pull-tab, zinc, dime, and quarter. The display also includes a depth meter that gives you an idea of the target depth while the detector is moving, along with a battery life indicator.
Controls
Operating the F4 is a breeze thanks to the variety of user-friendly controls. For example, the notch control lets you ignore selected trash categories, like foil or pull tabs, while the sensitivity controls adjust for soil mineralization and electronic interference. You can also tune out chatter and background noise from mineralized soils with the Threshold control. Other controls include a Pinpoint mode with numeric depth that tells you where the target is and how deep to dig; an All-Metal Auto-Tune button that gives you automatic ground balance and maximum depth in good conditions; and a Discrimination control that uses a single tone to automatically eliminate iron and other unwanted metals.
Capabilities
Treasure hunters will enjoy a fast target response while scanning with the F4, so you can swing your coil quickly and cover more ground. The F4 also offers great sensitivity, with the ability to detect small objects up to 8 inches deep. And users will love the super-lightweight body and top-of-the-line balance, which minimize fatigue after a long day of hunting. Specs include a waterproof 11-inch DD bi-axial search coil, an operating frequency of 5.9 kHz, and a weight of 2.6 pounds.
| | |
| --- | --- |
| Weight | 2.06 kg |
| Dimensions | 26 × 16 × 72 cm |