15,000.00 AED
High performance MPS technology combined with the versatility of many search coil options make the GPX 5000 a favourite for serious prospectors.The GPX 5000 sets a high benchmark in gold detecting technology. Featuring Minelab's exclusive technologies, Multi Period Sensing (MPS), Dual Voltage Technology (DVT) and Smart Electronic Timing Alignment (SETA), the high performance GPX 5000 is extremely capable of finding more gold than other brand detectors. From sub-gram nuggets to the elusive 'retirement nugget' and everything in between, with the GPX 5000, you can find it. With 8 Timings profiles make the GPX 5000 very versatile. It's like having 8 detectors in 1. In addition to five of the Timings found on the previous model the GPX 5000 introduces three new Timings: Coin/Relic, Salt/Gold and Fine Gold.
Availability: In stock
Brand
Minelab
Encore is an authorized distributor for Minelab metal detectors based in Dubai - United Arab Emirates. With a Minelab certified service center, Encore ensure that your Minelab metal detector is well supported and served throughout 3 years of limited warranty. Minelab widely known for its field proven metal detectors. Starting with a metal detector for kids and family fun moving up to experienced professional specialized in gold hunting, Minelab has designed the right metal detector for you. Minelab provide and develop world's best metal detecting technologies best known for gold detection, treasure hunting, and countermine operations. Minelab Features top selling market level metal detectors including
Go-Find Series
,
Equinox 800
,
Vanquish series
,
Goldmonster
,
GPX series
,
SDC2300
, and the ZVT powered
GPZ7000
. On top of that, Minelab uses only finest high-quality grade material in manufacturing their products. Every item that has Minelab logo is roughly designed and built rugged with precise engineering. Since 1985, Minelab has always been the first in the market to patent world's leading metal detecting technologies such as ZVT, VLF, SETA, DVT, and MPF, etc. Encore has been Minelab Authorized agency for more than 12 years. Over this period, Encore has trained and supported thousands of gold prospectors over multiple regions of Africa and Middle east. With Encore, buying your Minelab metal detector online has never been easier and with our 24/7 support you are always welcomed to ask our support team for any technical advice so you never lose your track when assembling or operating you metal detector.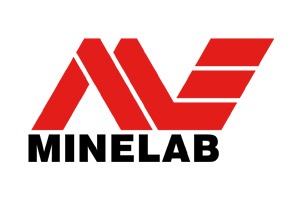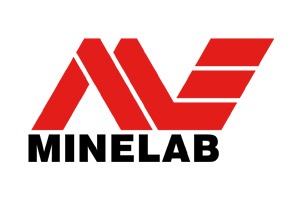 Product Description
IMPROVED ELECTRONICS
For increased target sensitivity and ground balance performance
SIX PRESET SEARCH MODES
Gives you easy switch on and go detecting. In addition to General and Deep search are: Hi-Mineral, Patch, Hi-Trash and Pinpoint. All six Search Modes can be modified to your personal favourite settings. Menu accessible Search Modes can also be renamed.
INCREASED RX GAIN
Adjustment allows you more precise sensitivity control for optimum performance.
AUTOMATIC GROUND BALANCE
Options make it easy to adjust the detector to suit all ground conditions. e.g. (Fixed, Tracking, Tracking speed, Ground Balance Type, Quick-Trac button).
AUDIO ADJUSTMENTS
Maximize target signals for your personal hearing ability e.g. (Threshold, Tone, Audio Type, Signal Peak, Response, Target Volume, Volume limit, Stabilizer).
IRON REJECT
Adjustable to suit the iron trash level where you are detecting.
MOTION CONTROL
Adjustable to match your sweep speed and optimise target responses.
TUNE (NOISE CANCEL)
Automatic and Manual options to minimize electrical interference.
BACKLIGHT
So that you can read the LCD menu in any light, allowing you to detect day or night. The back light also has an adjustable timeout to help preserve battery power.
LIGHTWEIGHT LI-ION BATTERY
with inbuilt Speaker Booster capability
TWO INCLUDED COILS
Comes as standard with: 11" Double-D coil plus 15 x 12-inch Monoloop coil, giving you added versatility and value.
LANGUAGES
English, Spanish, Russian & Arabic (manual only)
| | |
| --- | --- |
| Weight | 7.38 kg |
| Dimensions | 31 × 14 × 86 cm |