Minelab Equinox 900 Metal Detector
Featured
4,600.00 AED
Step up your detecting game with even more precision and control. The Minelab EQUINOX 900, featuring Multi-IQ Simultaneous Multi-Frequency technology, has even more targeting capabilities so you can quickly and easily determine which targets are worth it. Six single frequencies allow you to set specific goals so you can unlock a new level of detection.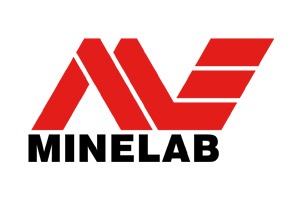 Product Description
The best-selling all-in-one treasure and gold detector just got better. The Minelab EQUINOX 900 , driven by Minelab  proven ground-breaking Multi-IQ technology, boasts an impressive 119 High Resolution Target ID system, superior target separation, and is fully waterproof to 5 m (16 ft) with IP68 rating. The Minelab Equinox 900 comes With upgrades like its 3-piece carbon-fibre collapsible shaft system and advanced audio controls, plus fully-loaded features including Control Pod Flashlight and Handgrip Vibration there's never been a better time to join the Minelab EQUINOX revolution.
MULTI-IQ TECHNOLOGY: Minelab's revolutionary technology combines the power of multiple detectors into one, allowing you to effectively search all metals, all soils, all the time.
ACCURATE TARGET IDs: Identify your targets quickly and confidently to efficiently sort between trash and treasure with 119 Target IDs (20 ferrous, 99 non-ferrous).
TARGET SEPARATION: Recovery Speed and Iron Bias help you discriminate between trash and treasure.
WATERPROOF: Go anywhere, even below the surface. The EQUINOX 900 is waterproof up to 16 ft (5 meters) with an IP68 rating.
ALL-TERRAIN: Outperform other detectors and dominate detection in any condition. Search all metals, all soils, all the time – including gold. With the Gold mode, no nugget will escape you.
| | |
| --- | --- |
| Weight | 3 kg |
| Dimensions | 50 × 35 × 20 cm |