5,000.00 AED
The E-TRAC, with FBS technology, gives you superior detecting performance and 2D discrimination for precise target identification. The E-Trac Utilising FBS technology with simultaneous frequencies ranging from 1.5kHz – 100kHz the signal received from the detectors coil is analysed from a wide range of responses. This allows E-TRAC's advanced signal processing to analyse more target information so that target identification is more accurate.
Availability: Out of stock
Brand
Minelab
Encore is an authorized distributor for Minelab metal detectors based in Dubai - United Arab Emirates. With a Minelab certified service center, Encore ensure that your Minelab metal detector is well supported and served throughout 3 years of limited warranty. Minelab widely known for its field proven metal detectors. Starting with a metal detector for kids and family fun moving up to experienced professional specialized in gold hunting, Minelab has designed the right metal detector for you. Minelab provide and develop world's best metal detecting technologies best known for gold detection, treasure hunting, and countermine operations. Minelab Features top selling market level metal detectors including
Go-Find Series
,
Equinox 800
,
Vanquish series
,
Goldmonster
,
GPX series
,
SDC2300
, and the ZVT powered
GPZ7000
. On top of that, Minelab uses only finest high-quality grade material in manufacturing their products. Every item that has Minelab logo is roughly designed and built rugged with precise engineering. Since 1985, Minelab has always been the first in the market to patent world's leading metal detecting technologies such as ZVT, VLF, SETA, DVT, and MPF, etc. Encore has been Minelab Authorized agency for more than 12 years. Over this period, Encore has trained and supported thousands of gold prospectors over multiple regions of Africa and Middle east. With Encore, buying your Minelab metal detector online has never been easier and with our 24/7 support you are always welcomed to ask our support team for any technical advice so you never lose your track when assembling or operating you metal detector.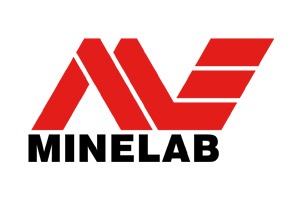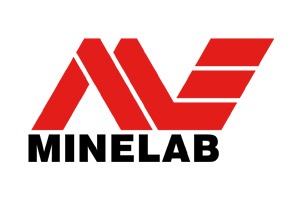 Product Description
TRASH DENSITY
Trash Density settings – High ensures you experience fewer false signals in high trash environments while Low is perfect for cleaner sites.
GROUND SETTINGS
Ground Setting options of Neutral and Difficult allowing you to adapt easily to benign or the most challenging operating conditions. .
PINPOINT MODE
Pinpoint with audio and visual indicators on two modes making target size and identification more accurate than ever.
QUALITY DESIGN
Ergonomic, perfectly balanced Handle Assembly ensures longer periods of detecting without fatigue!
Ultra-lightweight waterproof 11″ Double-D waterproof coil for versatility with sharp, accurate pinpointing and depth.
SIMPLE INTERFACE
User-centered keypad and menu design – fast and easy to use with intuitive icons and logical menu sequences.
Clear resolution visual display panel 72mm x 48mm – designed for optimum visibility in all light conditions.
USER MODES
Four pre-programmed Minelab user modes for switch on and go detecting with specific Settings and Patterns suited to Coins; High Trash; Beach and Relics.
Four user mode slots so you can personalise modes to suit your specific target preferences and detecting environment.
XCHANGE FUNCTIONALITY
Create, download and upload your favourite E-TRAC settings and save them to your computer or exchange them with friends by email.
| | |
| --- | --- |
| Weight | 2 kg |
| Dimensions | 41 × 54 × 14 cm |